Join Us
Careers at Agilence
Life at
Agilence
At Agilence, we're working together every day to transform our customers' businesses, our own careers, and ultimately, our industry.
From our developers working with the latest technologies to our award-winning customer success team, our goal is to create a culture where everyone has the support and resources required to succeed.
And we have some fun while we're at it!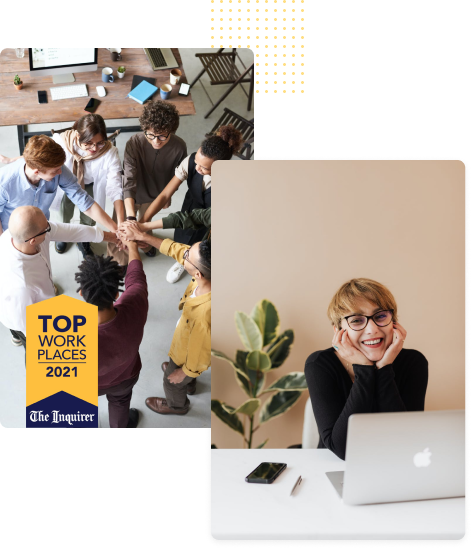 Remote Workplace
We've operated almost entirely remote since 2020 and, in 2022, implemented a completely remote workplace culture.
Paid Time Off
As an integral part of our team, you deserve time off to refresh and re-energize.
Medical Insurance
Gain access to various medical plans to fit your and your family's healthcare needs.
Employee Recognition
Agilence Impact Award Winners are selected every month by their peers.
Flexible 401k Retirement Plans
Plan for the future today by taking advantage of company matching contributions.
Summer Fridays
Enjoy flexible summer work hours offered between Memorial Day and Labor Day.
Openings at Agilence
We are always interested in meeting new candidates. Please send any resumes to careers@agilenceinc.com, and we will keep your information on file if you have any experience and skills.
NOTE: Email communication not from an agilenceinc.com address should be discarded and not considered an authorized Agilence email address.
Software Engineer, Data Integrations
As a Data Integration Software Engineer, you will play a critical role in analyzing and implementing solutions for ingesting customer data into our application and making that data available for the users of the application.
Marketing and Events Specialist
Agilence invites an accomplished B2B Marketing professional to take the lead in our event strategy and execution and assist in various marketing initiatives.