Streamlining Operations
Improves Profitability
Detailed analyses of transactions, inventory, wait times, buying behaviors, loyalty programs, and staff performance are leading forward-thinking companies to combine their loss prevention and operations data. The combination reveals previously unknown areas for improvements and opens the door for new strategies to reduce shrink and improve efficiency across retail, restaurant, and grocery businesses.
Agilence empowers operators to work smarter, not harder by adopting a wholistic approach to identifying exceptions and sales-reducing activities, all while staying compliant and identifying opportunities to increase sales, improve customer experience, and boost operational efficiency.
Features for Operations
Our Expertise
Maximize Labor Performance
Make the most of your limited labor force by streamlining workflows, implementing automation, and expanding self-service. Refocus your staff on activities that increase sales and provide better customer experiences. Optimize employee training to ensure compliance.
Gain Complete Visibility
Overseeing multi-store operations is more complex than ever. Combine data from POS, eCommerce, inventory, video and alarm, case management, and employee tracking systems for a complete view of your locations and employee performance.
Increase Upsell Opportunities
Analyze purchasing behaviors to grow transaction size. Improve the performance of your loyalty programs and dig into your promotions, discounts, pricing, and more. Drive up in-store sales with your BOPIS and BORIS customers.
Improve Efficiencies
Find ways to lessen complexity in your store or restaurant operations. Reduce non-selling and error-prone activities by streaming processes. Keep your inventory under control and reduce shrink from fraud, theft, and damage.
Case Studies
Real Results
Popular Operations Resources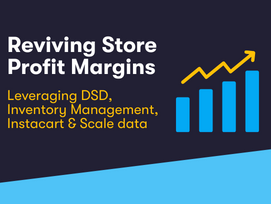 Webinar
Reviving Store Profit Margins: Leveraging Your Dsd, Inventory, Instacart, and Scale Data
Drive more value from your Direct Store Delivery (DSD), Inventory, Instacart, and Digital ...
Watch the Webinar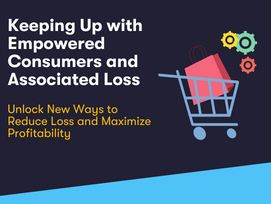 Webinar
Using Data to Keep Up With Increasingly Empowered Consumers and Associated Loss
The future of LP will be shaped by integrated technology and data. Join members of the ...
Watch the Webinar
Why Agilence?
Our platform combines the power of exception-based reporting, analytics, and machine learning to help loss prevention, asset protection, and operations teams maximize their impact on the business's profitability.