Ushering in a New Era of Efficiency
"People were really impressed with the advanced capabilities of Agilence compared to our previous system. They were asking, 'How do I get my team access to this so we can look at sales information or so we can research transaction data?' It's definitely moved beyond just the four walls of our Asset Protection Department."

Damon Cavasin

Director of Asset Protection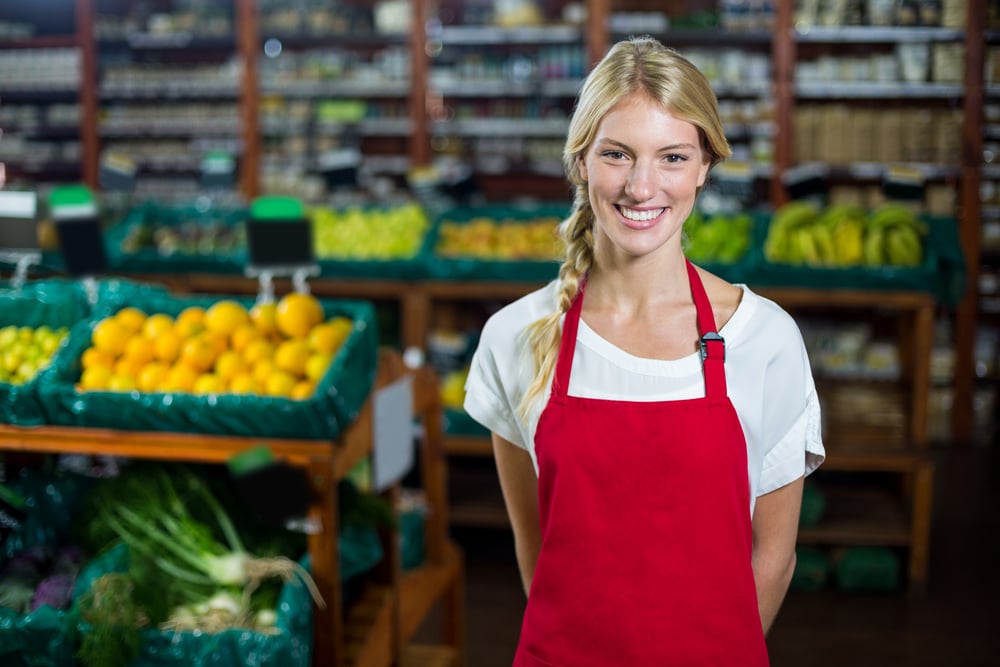 About
In 2013, Spartan Stores merged with Nash Finch to create SpartanNash, now the 5th largest food distributor in the US and the leading distributor of grocery products to US military commissaries domestic and abroad. SpartanNash is a value-added wholesale grocery distributor headquartered in Grand Rapids, Michigan with more than 140 corporate owned retail grocery stores in 8 states, 2,100 independent retailers in 44 states, 10 wholesale distribution centers, and 7 military distribution centers.


Challenges
When SpartanNash was created and two grocery store companies joined into one, they were using an EBR platform called Navistor (formerly Retail Expert). That hosted application was implemented in 2008 and had ceased to be supported by the developer. As a result, their IT team was spending additional time on database requests and maintenance. The team quickly recognized the need for a new Data Analytics solution. According to Damon Cavasin, Director of Asset Protection, "NaviStor was woefully outdated and was no longer adding value to the organization by identifying theft/fraud issues."

In order for SpartanNash to continue to evolve and become more efficient, they needed a data analytics solution that could improve organization-wide efficiency and performance by addressing their industry-specific needs.
Solutions
Ultimately, after a diligent selection process, the SpartanNash team chose Agilence. In addition to meeting their original selection criteria, Agilence's solution also allowed their team to:
Quickly review potential fraud: Email alert notifications with links to transactions
Identify and correct operational issues: Store alerts and electronic accountability loop
Drive efficiencies: Agilence is used by Audit, Operations, HR, and others
Adhere to industry best practices out-of-the-box: Start with a solid foundation and build from there
Benefit from a solution backed by industry know-how: Built with the grocery industry in mind
Results
The benefits of switching to Agilence delivered an immediate ROI. Within the first eight months of implementing Agilence, SpartanNash identified 10 fraud/associate theft cases compared to 2-3 cases that were identified for that same time the previous year with NaviStor. With the help of Agilence, SpartanNash's Asset Protection team saw a 50% reduction in investigative time by cutting the average time from identification to resolution from 4 days to 2.

They also saw organization-wide efficiencies and time/payroll savings including a 59% reduction in the amount of time that customer service managers spent following up on cashier training issues. Efficiencies were also gained with the AP analyst team as they typically spent 8 hours a week generating reports with NaviStor and now spend just 2 hours per week with Agilence. SpartanNash was also able to seek thousands of additional dollars in restitution from associate theft-related losses that would not have been identified through their previous exception-based reporting system.

Today, SpartanNash uses Agilence not only for the Asset Protection department but also for Sales, Marketing, Internal Audit, and Store Operations departments.
More case studies for you
Goodbye, shrink. Hello, profits.
See how we help companies reduce shrink and improve margins by reducing preventable loss with data & analytics.